Exhibits
Current Exhibits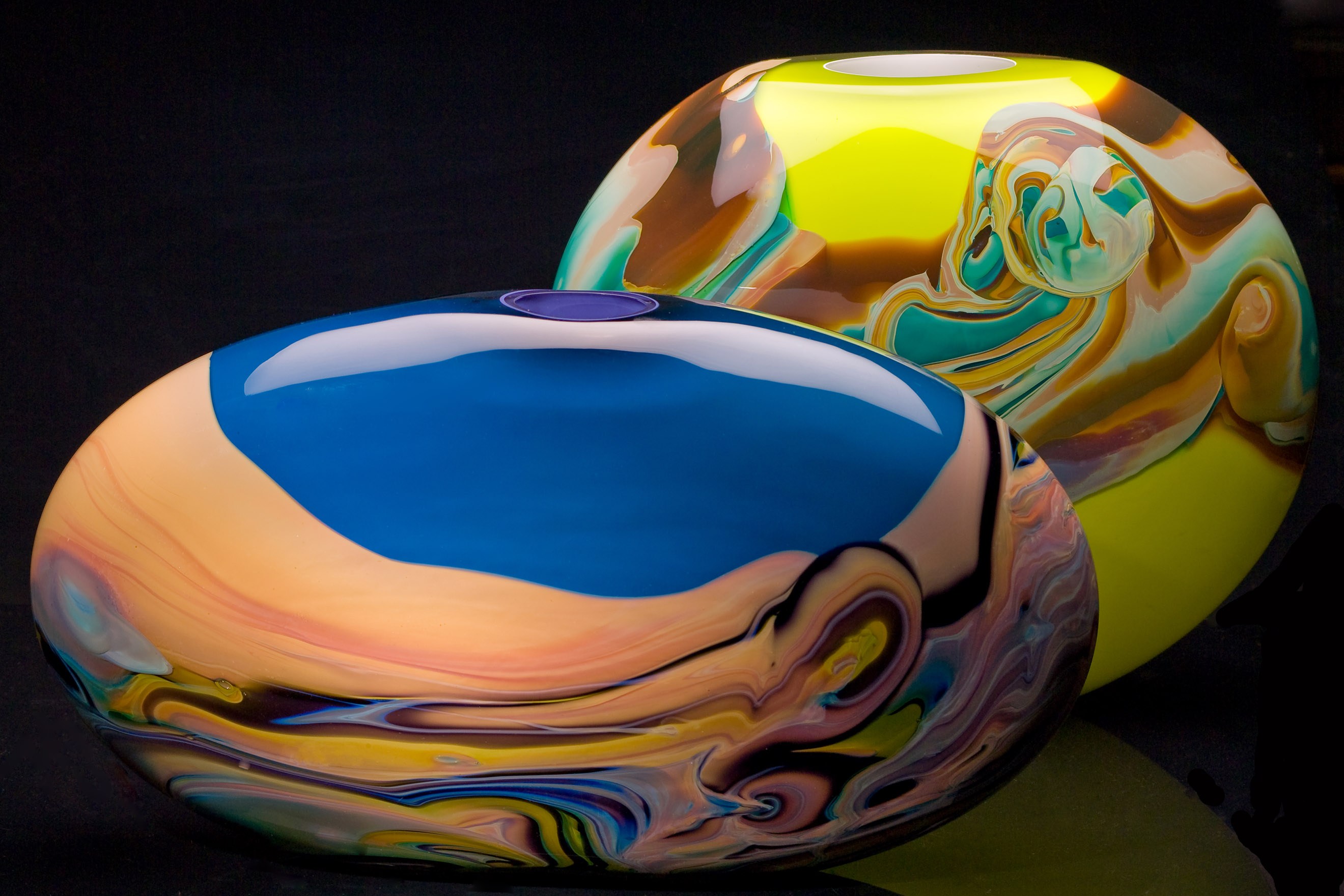 September 7 - November 10, 2018
Flame Run is proud to introduce the work of Nikolaj Christensen.
"With glassblowing, mastery is only achieved through hard work. It comes along with figuring out how to maintain focus despite sweltering heat, or burns, cuts, and innumerable other painful distractions that go hand-in-hand with life in a hotshop. It comes through learning to keep on going even if a minor slipup means hours of effort crash to the ground at the penultimate moment. Truly, the successes of our art form are measurable in blood, sweat and tears, in the most literal sense of the words."-Nikolaj Christensen
Gallery director, Tiffany Ackerman, says, "Nikolaj's clean forms, traditional shapes and easy going design will make for a spectacular exhibit.  We are thrilled to celebrate him with a showing of his latest works."
There will be an opening reception and demonstration on Friday, September 7 from 5 to 8 pm.