Exhibits
Current Exhibits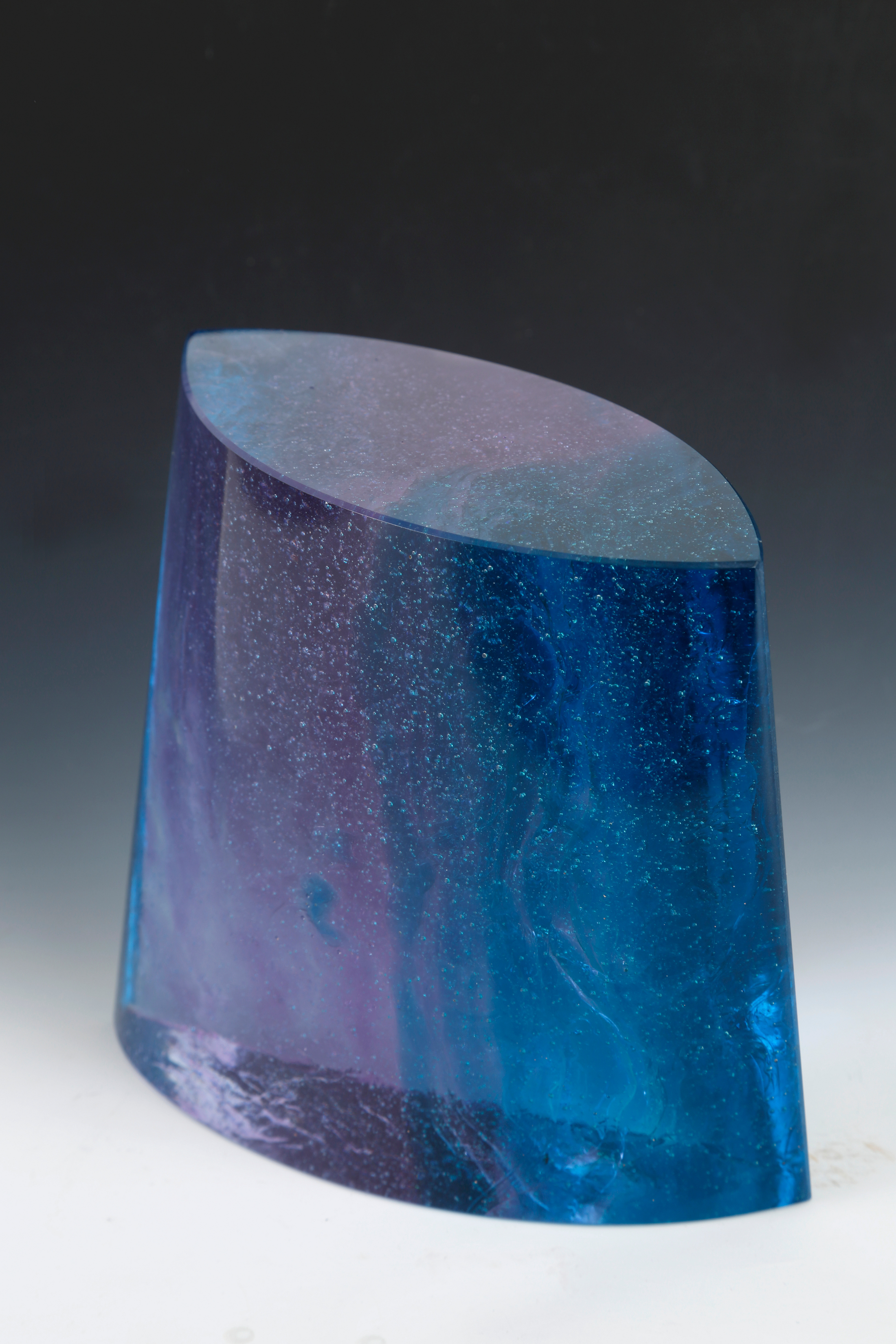 September 1 - November 11, 2017
Flame Run is exhibiting the work of Louisville artist, Ann Klem, in "Feature: Ann Klem Glass." 
Each piece of Klem's art glass reveals her love of the design and creation process, the taste for technical challenges and the beauty of a well-finished piece. Strongly influenced by geometry, repeatable patterns, and phenomena such as crop circles, Klem designs her pieces for beautiful yet functional art.
Klem stated, "My 'engineered' approach to designing glass creations comes from an earlier career in computers and designing accurate, predictable, complex processing systems. My lifelong love of color extensively influences the components incorporated into the finished pieces, and my love of working with my hands pushes the shaping and polishing steps I use to give a professional, artful finish." 
Beginning with large sheet glass, Klem creates custom pieces, incorporating one into another, assembling and fusing them together. She then slices, grinds, sandblasts, or extensively shapes the resulting glass to enhance the visual impact of the piece. Further firings, shapings, and polishings produce finished trays, vessels and sculptures. 
"Features: Ann Klem Glass" will be on display September 1st through November 11th, with an opening reception coinciding with Frist Friday Gallery Hop 6-9pm the evening of the September 1st. A live glass blowing demo by Flame Run artists will take place in the studio at 7pm. 

November 14, 2017 - January 7, 2018
It's that time of year again! This year's All That Jazz Hoilday Exhibit is going to include something for just about everyone on your list.
From $20-$2000, we have it all. We'll gift wrap and ship many items, and we have helpful suggestions if you're stumped. Don't forget to give the gallery a call to start or continue the family traditions with our Blow-Your-Own ornament project!
Can't visit us in person? No worries. Click HERE to buy gift certificates for the nice list from the comfort of your favorite chair and fuzzy slippers.