Summer 2021
Summer 2021 we're ready!!!!!
If you've been following our social media, you may recognize the installation we installed last month! The new Louisville Waterfront Botanical Gardens are absolutely stunning and we were honored to create this piece, "Synthesis" for them. Many many studio hours and helping hands were involved to bring this piece to piece to life, and Brook, Sam, and John Stokes did a killer job getting it hung up on the side of the brand new education building.
If you like plants and art and Louisville, the Waterfront Botanical Gardens are definitely on our list of "must visit places in Louisville".
The kids are out of school, people are getting vaccinated, and everyone is excited to travel and try fun new things so we have decided to extend our hours for the summer to make the most of this summer of fun!
Flame Run will now be open Wednesdays-Fridays, 10am-4pm, Saturdays, 10am-5pm, and SUNDAYS from Noon-4pm!
Come hang out with on Sundays after a delicious brunch and watch the glassblowers or schedule one of our new Galaxy Paperweight experiences.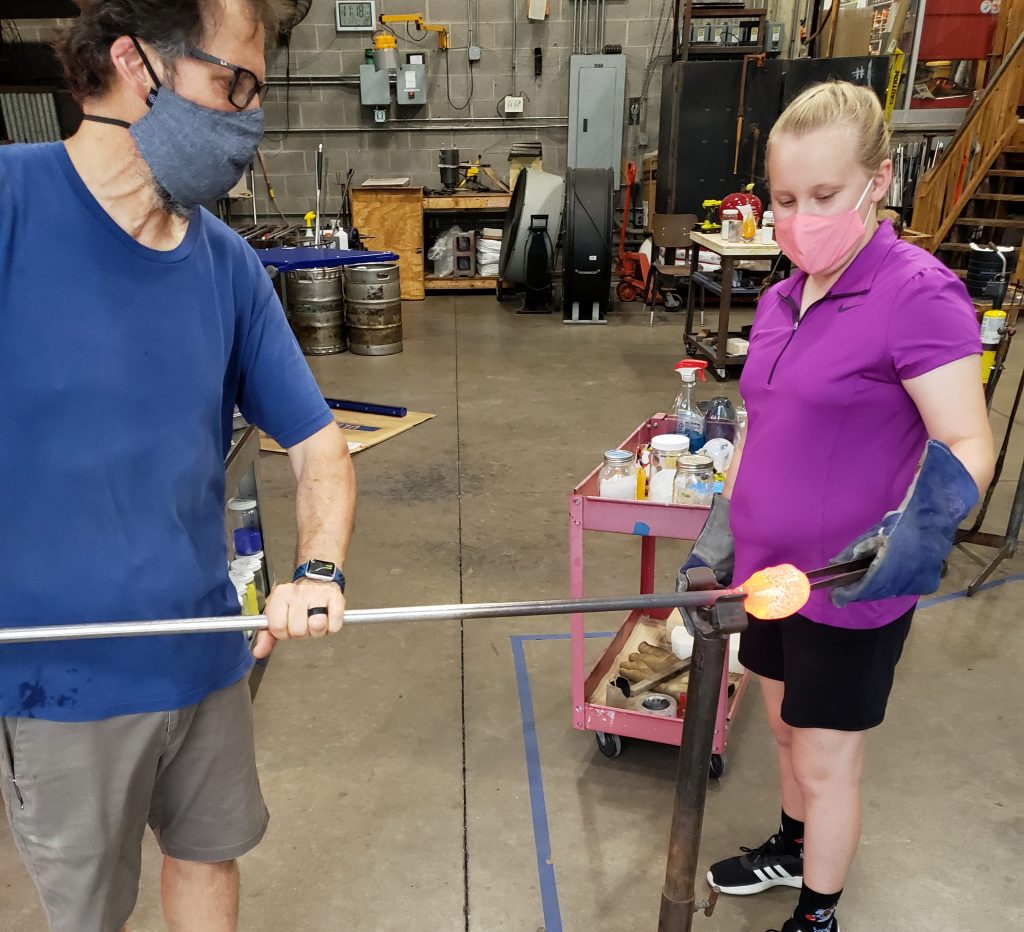 Summer 2021 is shaping up to be full of good times, adventures, and experiences of a lifetime. We are so excited to share the adventure and hang with all of our buddies!
We will hopefully have some fun stuff to announce for the fall so stay tuned!
-Tiffany
Meet The Author
tiffany ackerman